PAELLA UNDER THE STARS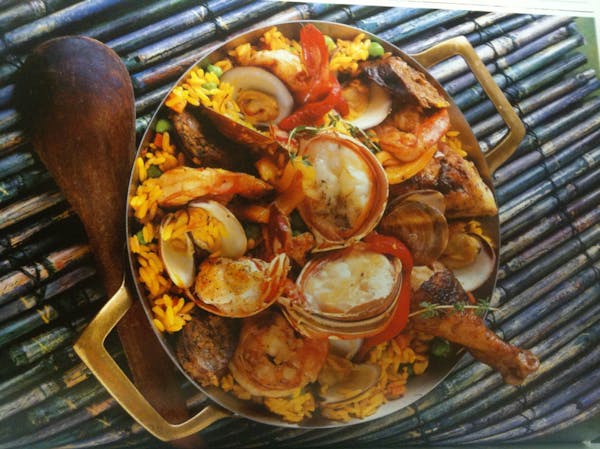 The first paella I tasted was in Key West at the American flag festooned, "Fourth of July" restaurant in 1972. I was intrigued by the seemingly non-matching components. "Chicken, pork, lobster, clams and vegetables of several sorts andrice all in the same dish", I asked. The answer was and is "Yes"!
The rice dishes of Valencia from where paella comes extend beyond paella and extend well beyond Valencia in what they may have inspired. Asapaoof San Juan is a probable cousin, as are some of the rice dishes found in the far away Philippines. Bringheis a Filipino dish that features many of the components of paella, but with coconut milk in lieu of olive oil. One day I'll try that at our new cooking school.
This all brings us to the NEWS… We are introducing our "Pig & Paella Sunday" to "No. 3 Social". You are invited to bring your appetite and your friends to the only roof deck lounge in Wynwood for our first night this Memorial Day weekend. Yet if you are out of town then put it in your calendar to join us any Sunday. We can talk about the pig part next postcard. I need to season the paella pan now!
— NVA.