STOP FOOD WASTE!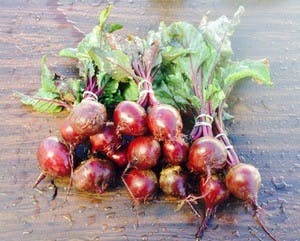 We have been hearing a phrase over the past few years that goes, "Nose to Tail Cooking". The idea is that we should not be wasteful when it comes to the utilization of animals in cooking. We live in a time in society where the idea of wasting part of an animal is conceivable in that we have food literally all around us. But a short span of time as only one hundred years ago that was not the case! And for many people in the world things are still quite scarce and the cook uses all of the resources possible to be mindful in getting every morsel used to feed the family.
That understanding is also incredibly important when it comes to not wasting foods of all kinds.
On April 24th there is 'Stop Food Waste Day' taking place across America. Like 'Earth Day' many years ago the idea is a relatively new one. But just as Earth Day has become something we note every year this day can become one that resonates with all of us. I dearly hope it does.
Food waste has become an issue that now matters more than ever. Some facts.
40% of all food produced in this country is never eaten.
1 in 6 Americans are food insecure.
45% of root crops, fruit and vegetables produced globally is lost or wasted per year.
25% of the food wasted globally could feed all 795 million undernourished people in the world.
We need to change this and the first step in awareness. Of course the next step is key. Do what you can to change this. Learning to cook more is a great way. There is a website that can avail a lot of information on this. It is https://www.stopfoodwasteday.com/en/index.html
~~~~~~~~~~~~~~~~~~~~~~~~~~~~~~~~~~~~~~~~~~~~~~~~~~~~~~~~~
Norman Van Aken © 2019 Norman Van Aken