Valentine's Day is Coming...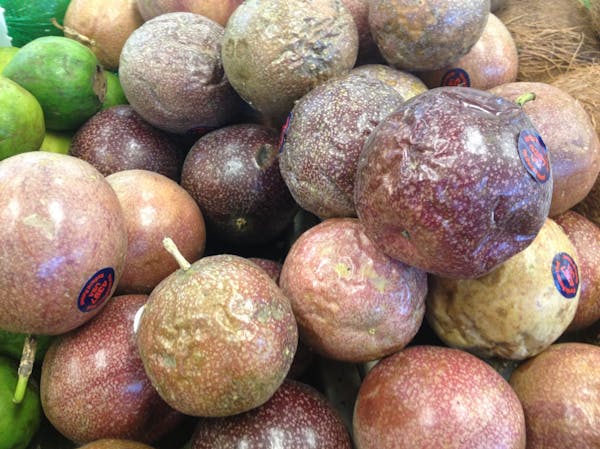 Passion fruit is not typically listed with the usual suspects of aphrodisiacs, that's true. Yet … its name alone needs to be on a menu for lovers. Original sin was begotten with fruit, no? Some insist the banana, (not the apple) and some say the fig. Anatomically they are both logical and maybe next year I will call on them when we create our Valentine's Menu. Yet logic can be so overrated.
This year it is the transformative nature of passion fruit that draws me in. Passion fruit juice can come with both cutting acidity or as a sweetheart … and that makes her dangerous. Hold her hands, both of them. This Valentine's I'll make a sauce that mates passion fruit juices with rich, heavy cream. To make it succeed it is all about balance; like the tightrope walker's world, ….like resistance and submission.
— NVA.